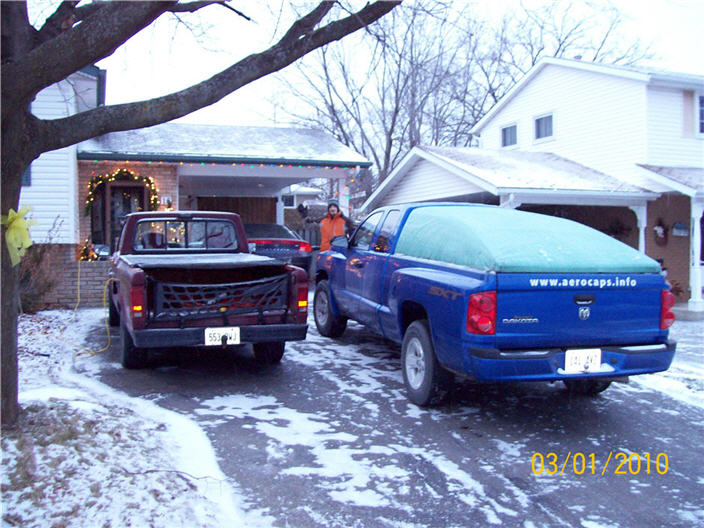 Hey - It was messy weather today - but I took a drive down to Hamilton to Visit Joel Clemens, and see his Electric Ranger, in my Aerocap Dakota!

Along with just going for a Drive - I took along for him a couple group 27 Surrette Batteries from the original set in my electricfly that I had been charging and running tests on with the Duo-Regen Yellow Maxi-Life Desulphaters!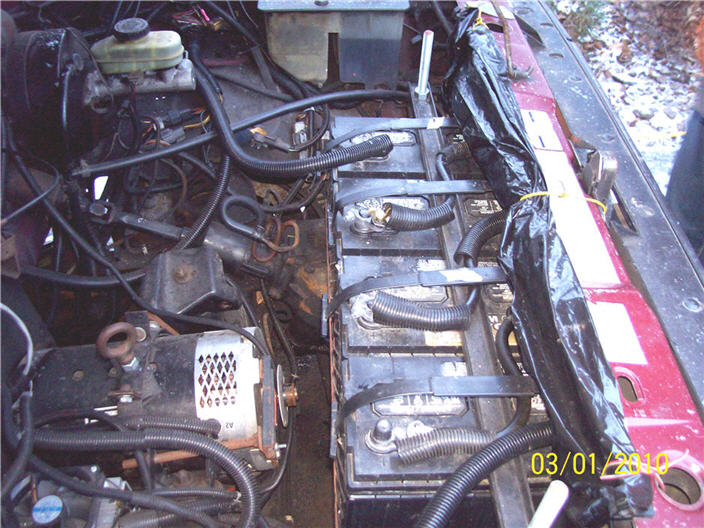 He Popped the Hood so I could see his front 4 batteries of the 12 he is using (144 Volt System). From this view - you can see how he mounted them in a rack just behind the front cross member, where the Radiator usually would be installed.

You can also see the Motor he used (Still has the heavy Lifting Ring on it!), and the Split-Loom Wrapping on his wires.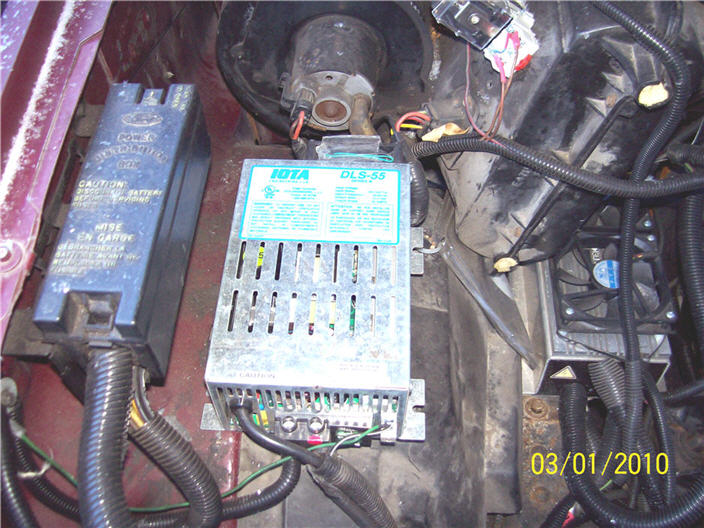 From this View you can See the Controller, IOTA DC-DC Converter, and top edge right of center - a disconnect relay controlled by the 'Ignition' key postition. It also is interfaced with the Vehicles Inertia switch for poweing sown if the vehicle gets hit!

There is also the Vehicles Original Wiring Interface Junction on the left.

Will be adding more shots of his truck shortly. Must get ready - am off to work again! So long Christmas Holidays! Hello Lear 45!